The MV Manami management board is entrusted with the strategy, administration and operations, under the supervision of the  Executive Board of Salam Shipping Lines Limited (SSLL). 
Founder & Chair of the Board 
Mr. MD Abdus Salam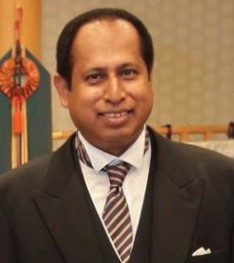 Mr. Salam is the Founder and the Chair of the Salam Shipping Lines Limited's (SSLL) governing board. He had a great desire to get involved in passenger river vessel business from beginning of his career life. As a founder, Mr. Salam is pleased to offer MV Manami's contemporary quality service to all honorable customers for Dhaka-Barisal-Dhaka route. With experienced and dedicated management team, Mr. Salam intends to provide continuous quality passenger service for many more years to come.
Vice-Chair
Mr. Salim Sharif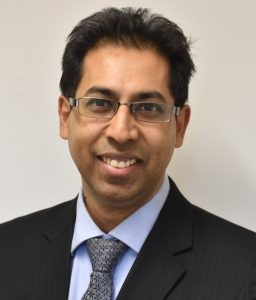 With professional expertise in Projects and Programme management, Mr. Salim Sharif is involved in SSLL's business strategy, marketing and planning, media communication including social media and website management, IT systems and external consultancy management.
Mr. Sharif has BSc (hons) in Computing and MBA from Birmingham City University (UK), PRINCE2 (project management) and professional membership with Chartered Institute of Marketing (ACIM-UK) and Chartered Management Institute (MCMI-UK).
He has over 20 years of experience and a track record of managing large scaled UK and European programmes in business support, start-ups, investment readiness, impact management, research and evaluation, consultations, supply chain management, capacity building, networking, sharing of best practice through dissemination and mainstreaming.
Mr. Sharif has also worked for Business Link for London, HSBC bank (UK), and as a lecturer at Birmingham City University (UK) teaching research and project management.
Email: salimsharif@mvmanami.com
Management Team
Director of Administration: Mr. Syed Ziaul Haque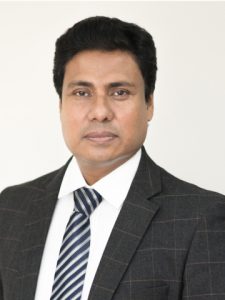 Mr. Ziaul Haque is the Director of Administration of SSLL's shipping management. He is responsible for company's various management activities including corporate governance, supplier and stakeholder management, media publication (both online and print media), remote office management, assist in planning and implementation of business strategies for business sustainability and growth.
Email: ziaulhaque@mvmanami.com